Whether it be the local move of a shipment of goods or a complex international supply chain matter, the members of the Transportation and Logistics team at Gardiner Roberts are uniquely qualified to serve your business interests. Recognized both internationally and throughout Canada, our team members are well suited to assist your business, navigate the particular risks and challenges in the movement of goods and passengers all while the industry continues to evolve. These risks and challenges become even more acute as different regulatory regimes and foreign laws advance.
Our team members routinely advise clients across a full range of legal issues in the supply chain and passenger trades, including shippers, manufacturers, internet based "fulfillment" distributors, sellers, buyers, carriers, cargo and legal liability insurers, freight forwarders and intermediaries, customs brokers and warehouse operators. In providing these services, our team draws on industry leading expertise in the local and international carriage of goods and passengers by truck, ocean, rail and air.
Our expertise extends beyond the provision of front end "risk management and avoidance" advice in the nature of commercial transactions, regulatory compliance and contracting review due diligence at the front end, to the representation of clients and their insurers in litigation or arbitration matters in the event of a transit loss or casualty.
Our practice is complemented by Gardiner Roberts' multi-disciplinary, one-team approach. Clients who have business needs that extend beyond transportation and logistics matters may benefit from our Firm's expertise in the areas of corporate and commercial, finance, intellectual property, real estate and tax.
Primary Contact
---
Rui Fernandes
Partner
T 416.203.9505
F 416.865.6636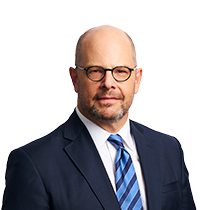 Primary Contact
---
M. Gordon Hearn
Partner
T 416.203.9503
F 416.865.6636